provide value. build that list. get discovered.
You know you need authentic content.
Your content will establish you as the expert. Cleverly curated + created content with intelligent, personable copy and flawless editing will boost your SEO. And, if that isn't enough, your content can connect you with prospects from all over the world.
But in a saturated digital space, you're not quite sure how to capitalize on the power of targeted, conversion-happy content on your blog + beyond.
Take a deep breath; that's where I come in.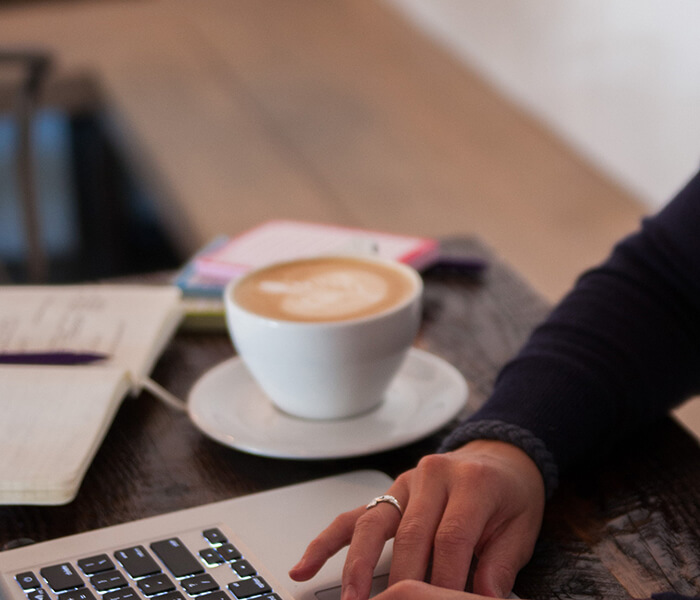 Done-for-you content strategy includes:
keyword research
topic brainstorming
editorial calendar planning for 3 or 6 months
outline/brief creation that can then be handed off to a writer*
Need it fast? No problem. Content strategy at a one-time fee can be turned around in no more than 5 business days.
*Want me to be your ghostwriter? Let's chat. I take on blogging clients on a limited basis.
Your investment: Custom content strategy starts at $500 for 3 months
Your content planned out for the foreseeable future?
Yep, that feels good.
Lauren, President, San Diego digital marketing firm
Sara is one of a kind. She has a unique ability to craft copy that resonates. Her word choices and ability to frame a narrative are thoughtful, conversational, and easy to read. We've worked with a dozen or so copywriters, and we are constantly impressed by Sara's ability to create copy that outshines the rest. Thank you, Sara. You've added so much life to blog posts, website content, marketing collateral, and more. We are grateful our paths have crossed and for the opportunity to partner together.
2016-10-21T20:22:38+00:00
Lauren, President, San Diego digital marketing firm
https://sarafrandina.com/testimonials/sara-one-kind-unique-ability-craft-copy-resonates/
How I work
1. goal digging + discovery
The goal
Find out where you are right now with your content, what's working + what's not, and what you'd like it to achieve.
what happens here
You fill out a questionnaire
We jump on a call to dig in further
2. behind-the-scenes sleuthing
the goal
Gather intel that'll help me make your voice stand out in a crowd.
what happens here
You give me access to your analytics so I can make informed decisions.
I conduct industry, competitive, and keyword research to identify gaps + trends.
3. full-on word-nerdery (AKA writing)
the goal
Deliver you keyword research + 3-6 months of topic brainstorming and outline/brief creation.
what happens here
I build a content strategy based on my research.
Armed with info, I write outlines that can be passed to a writer.
4. the red pen phase (AKA editing)
the goal
Answer all of your questions and set you on the path to content creation.
what happens here
We review your content strategy together.
You ask me all the questions you want.
I set you up to take your strategy + run.
5. the part where we party
the goal
You being implementing your content strategy.
what happens here
I turn over all editing rights on your calendar + outlines.
You begin creating epic content.
We celebrate!
Let's get this (copy) party started.
[popup_trigger id="1945″ tag="span"]get in touch.[/popup_trigger]