I've been a full-time conversion copywriter since 2013. (New to conversion copywriting? Think of it as words that sell.)
In that time, I've put the techniques and results that earned me the coveted Certified Conversion Copywriter designation from Copy Hackers to work for more than 75 brands and businesses.
Online course creators. SaaS companies. Service providers. ← Just a few of the businesses I've partnered with to generate more qualified leads, increase sales of subscriptions and products, and build stronger relationships with their customers.
And I'm game to help you do the same.
But before we go making things too official, here's what you need to know about this copywriter:
Born

In Buffalo, NY — the land of chicken wings, Niagara Falls, and professional sports teams that repeatedly break your heart, but make you love 'em anyway.

Raised

Surrounded by books, never with a pen too far. My best writing took place in a laundry basket. When I wasn't reading or writing, I was outside with the neighborhood kids, playing hotbox, tracking the ice cream truck, or figuring out how to sell more lemonade.

Background

Created my own multi-passionate major in the School of Individualized Study at Rochester Institute of Technology. (It's as cool as it sounds.) Studied and worked abroad in Italy. Worked full-time in Sports Information while doing my MBA. Held Marketing Manager roles in retail energy, e-learning, and travel + tourism, learning the ins and outs of marketing brands, events, and software. Discovered how to merge writing and marketing in 2013, when I began copywriting. Never looked back.

Blush-worthy
moments

Took second place in my first writing competition at age seven with my poem, "Now That Christmas is Over." Worked tirelessly to become valedictorian in high school. Recognized as the Most Distinguished MBA in grad school. (Can you tell I'm a nerd yet?) Passed a course + exam from the conversion copywriting queen herself, Joanna Wiebe, in 2014, to become a Certified Conversion Copywriter. Transitioned my business into an LLC in 2016. Helped a client double her goal on her first e-course launch in 2017.

Bucket List

Read at least 25 books per year. Visit Iceland. Return to Italy. Skydive. See a concert at Red Rocks. Grow our family. Learn something new every day. Continue raising money and volunteering for causes I care about. Never stop adding to my bucket list.
Enough about me. What does this all mean for you?
Conversion copywriting is the key that opens doors for your business. It's the secret to standing out to your prospects amongst a noisy marketplace. It's the beautiful blend of science + art that = genuine connections.
…And it's time you took advantage of what it can do for your business, with someone who's made it my prerogative to rid the world of lackluster, under-performing copy.
Let's put words to work for your business.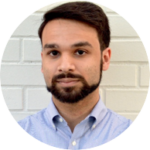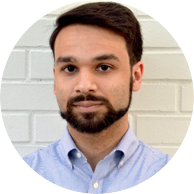 "Sara is a sharp and versatile copywriter. We needed to make a very technical topic seem approachable and exciting to invite inbound leads for our growing technology startup. Sara took a deep dive to understand our technology and value proposition and was able to combine it into an excellent finished product that reflects who we are and what we do in a clear and engaging way."
Akash Ganapathi
Trill A.I.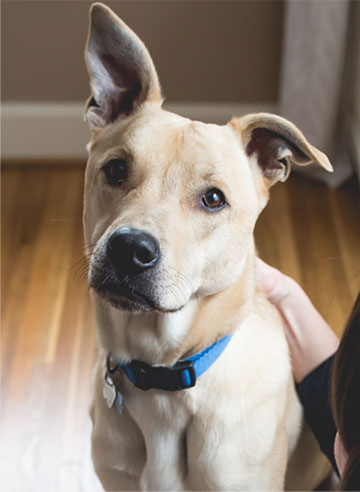 Hey, wait!
Sara promised to let
me have a word.
I'm Scoop, the four-legged coworker who keeps Sara on her toes around here. I'm the one who reminds her to step.away.from.the.keyboard, who gets her out in the fresh air so she can contemplate that copy, and who provides the best listening ear when she's brainstorming her client launch sequences. I might sleep for 90% of the day, but I consider myself a very important part of the team. (I think Sara agrees.)
Get an expert copywriter (+ her pup!) in your corner to boost your business — and bottom line — today.