Challenge: First live event held by the Innovation & Creativity Institute. Targeted toward corporate professionals and highly ambitious individuals feeling burnt out creatively. Target was aware something was "off", but needed help identifying it. 16 seats to fill at $1,600 each.
Solution: Built a long-form sales page that starts with readers at the pain aware stage, presenting the lack of creativity and curiosity as the solution. Brought readers to product aware with the introduction of a live creativity retreat.
Results:
Retreat sold out within 10 days of seats being open
Site designed and project coordinated by the team at brandiD.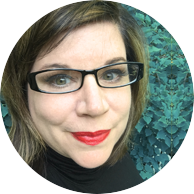 "Sara Frandina is a copywriting genius! Not only is she incredibly kind and talented, she is a brilliant listener who is able to key right in on the essential elements of the message you are so eager to express. She finds core nuggets amongst all the noise, and like an alchemist, turns them into copy gold. Sara is the best!"
Susie DeVille
Innovation & Creativity Institute