How might your business use email sequences?
Let us count
(a few of)

the ways…

The welcome sequence
Capitalize on the moment when subscribers are most engaged with the sequence that sets the groundwork for future action.

The onboarding sequence
Welcome + retain new users with the perfect blend of education, personalization, and action-oriented direction to make them feel at home.

The nurturing sequence
Identify where your subscribers are at, and engage them through education as you encourage the next best action.

The show-up sequence
Get registrants to actually show up for your webinar/summit/event with the sequence that has them camping out the night before.

The referral sequence
Make it easy for your subscribers who've turned to buyers to spread the word to their friends + colleagues who will do the same.

The offboarding sequence
Don't make it goodbye, forever. Use this sequence to encourage referrals, present the next best action, and gather data for improvement.
Email is 40x more effective at acquiring new customers than Facebook or Twitter.
Put it to work for you in welcoming your subscribers, warming 'em up to your offer, educating them, getting them to actually show up to that webinar, converting them from free trial-er to paid lifer…and more.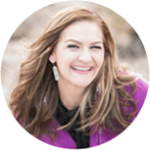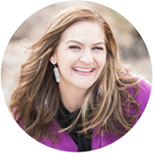 "If you want the best, use Sara. She brought so much clarity to my website and business. My website and email systems are all set and I couldn't be happier!"
McKenzi Taylor
Cactus Collective
Let's craft the emails they can't wait to open, positioning the offers they can't wait to click on.
See what having the right sequences in place at the right moments
for your subscribers can do for your ROI.