How might having a copywriter on board benefit your next launch?
Let us count
(a few of)

the ways…

Built-in strategist
You get someone who's worked on several launches across various niches. I won't just prescribe; I'll help design the best launch funnel for your course/product/service and the audience you're serving.

30,000-foot view
You're awfully close to the launch you've been planning. I come in with fresh eyes to identify the messaging + vehicles that are most likely to convert more actions from your ideal buyers at every stage of the launch.

Space to focus
With the sequence(s) plotted, I hit the ground running on creating each and every piece of copy for your launch funnel — while you get back to focusing on what needs your attention to get this off the ground.
Whether it's your first launch or your fifteenth…
Let's deep dive into your strategy to figure out exactly what copy you need to connect with your prospects, nurture and educate them on your product/event/service, and get them to (proudly) hit the buy button when the time comes. (And tell all their friends.)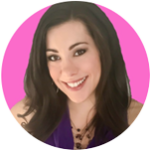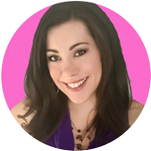 "I was blown away with how thorough Sara was. She created a sales page, email sequences, and webinar landing pages that we used to make over fifty course sales in the span of two weeks!"
Monica Louie
Flourish with Facebook Ads
You don't need a big team for your next launch. You just need a copywriter in your corner who's ready to put your words to work.
Ditch the copy stress and get a partner who's ready for takeoff.